Please press play before enjoying this intimate love story...
During their honeymoon at Disney World, this moment finds our young lovers enjoying the view of the water while in Epcot Germany...
Me: *sigh* Isn't it beautiful here?
Husband: (leans to the side, screws up his face and proceeds to fart for the first time in front of his bride)
Me: What the? Did you just
fart
in Disney's Epcot World Showcase?!
Husband: Listen, we're married now. The gloves are off...

Is it the meeting of eyes across a crowded room?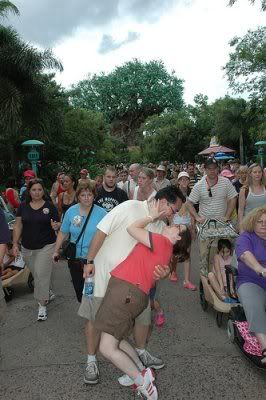 Me: (attempting to foster open communication rather than answering all of his questions with "Nothing") You see honey, during that time of the month, I just don't feel like myself. I feel fat, ugly and blah and I just need a little extra encouragement. I know you don't fully understand since you don't have to go through this every month.
Husband: Well, we've been married for two years. That's kinda like being on your period, right?
The brush of a hand across the nape of your neck?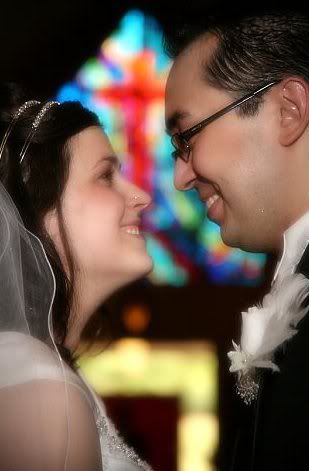 Me: (jokingly) No, I'm angry at you. Can't you see the steam coming out of my ears?
Husband: No, but I can see the hot air coming out of your mouth...
Sweet words whispered in your ear?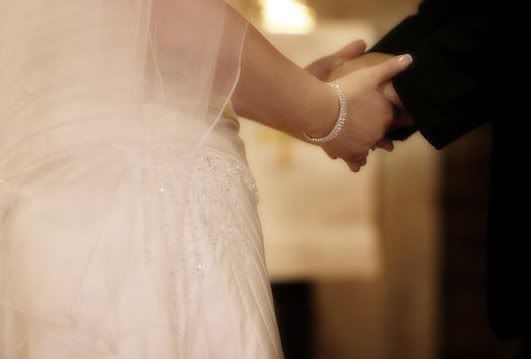 Ahhhh...sweet love...
Husband: "Hey honey, look!"
I asked my husband's permission before writing this post because I wanted to make sure he knew that I loved his being able to call me on my crap and his witty sense of humor. Thank you Honey for being a good sport and for making me laugh more than any man I've ever known! (Except maybe Will Ferrell. That man is hilarious!)
Love means never having to say you're not funny...