Hello everyone! I hope you all had a fabulous Thanksgiving (or Thursday as the case may be :D). We had a great day but unfortunately Toot got sick along the way so today we're fighting off a cold. Bleeck. So I thought it might make Toot feel better to know that this week's Fab Five is Toot-centric. That would make me feel better anyway. :P
Anyhoo, Toot is at that age where her biggest joy comes from the simple things in life and I really hope that never changes. I could have saved a lot of money had I known that instead of buying toys I could've just given her trash to play with...
1. Wrappers and Bowls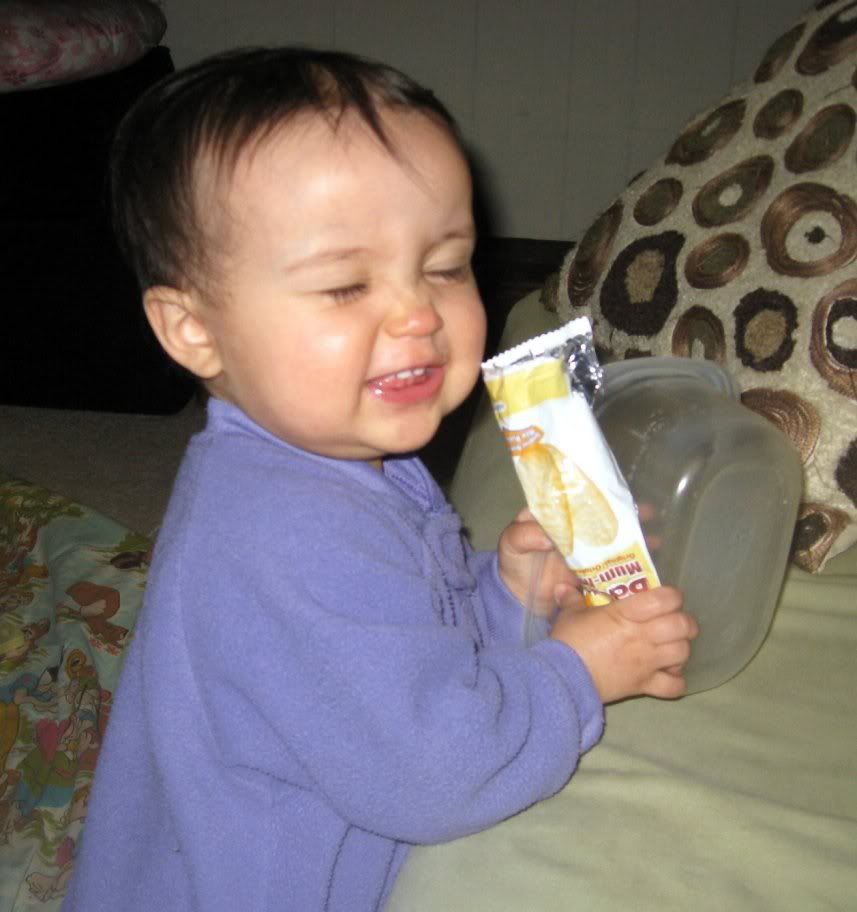 Toot loves a good biter biscuit or Mum-Mum but she likes the wrappers even better. She also loves digging through my plastic containers to seek out new treasures...
2. Boxes
In a stage where she loves taking things out and putting them back in, boxes are one of Toot's newest favorite things...
3. Tissues When My Back Is Turned
This picture is from today. Since Toot's nose (not to mention teething mouth) is running like a faucet, I had the tissues handy. Until I turn around to find her whipping them all out of the box. Which I can't really blame her for, that is fun to do...

4. Play Pen Netting
This was a new one to me! I had Toot in her play pen so I could get some things done and as I walked by noticed her presumably trying to eat her way out of the play pen. That can't taste good, right?

5. The Basket I Put Her Toys In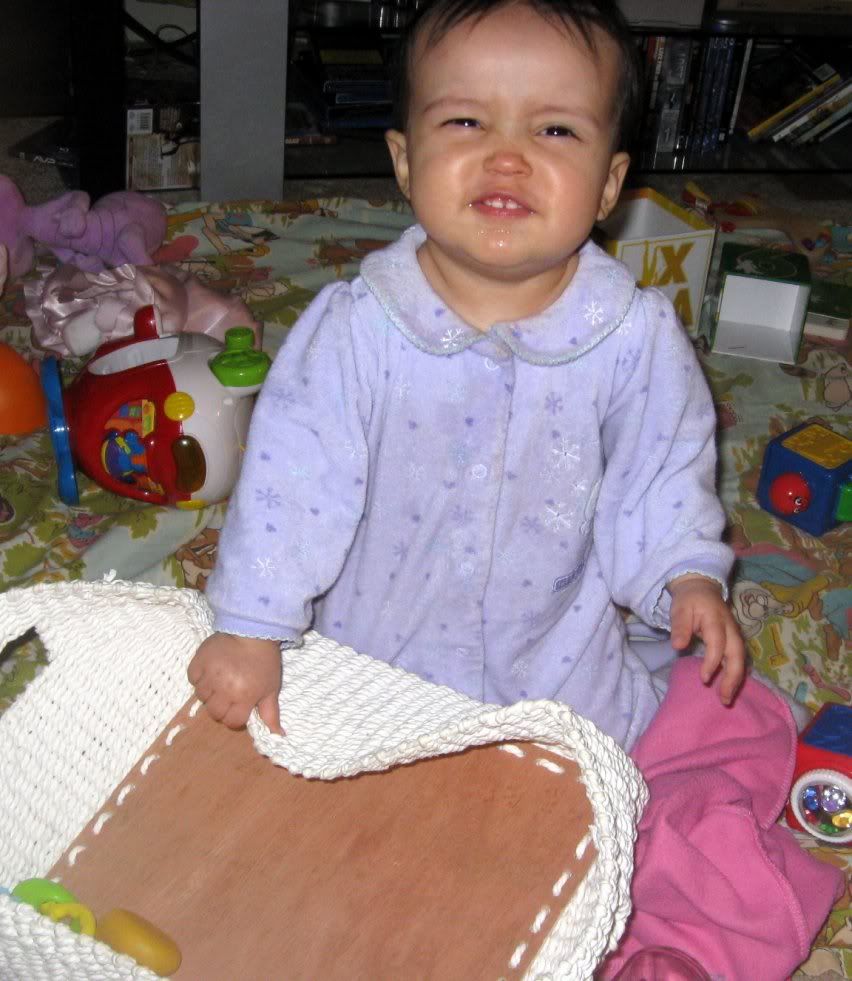 Forget the toys I put in there, she'd rather empty it, turn it upside down and use it as a drum. I've been trying to teach her "Babaloo"...
And the Creepiest Toy Award goes to...suicidal doll!
I honestly don't know how this happened. I was starting to clean up the toys one night when I noticed that this doll had apparently had enough and was trying to take the easy way out by ending it all in a Wiggles block. I don't know if Toot put her there or she just kinda ended up like this but it really creeped me out. LOL
And there you have it, another Friday Night Fab Five comes to an end...how sad! :D Do you like the simple things in life?
Have a great weekend!