We interrupt this Friday Night Fab Five for awesomeness!
Wow y'all...that is the only word I have is: "wow". I was COMPLETELY spoiled by my partner Deb from
Sparkling Scrapbooks
. I couldn't wait to show you all what she sent to me and with my box on its way to her, she was gracious enough to let me open her box today and I'll be back on Monday to show you what I made for her.
But until then...look what I got in the mail: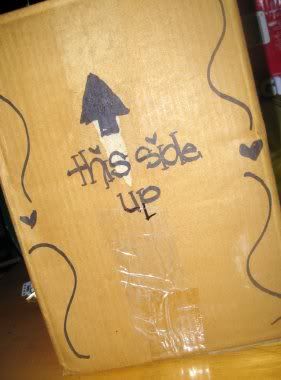 Oh my goodness, what could it be?!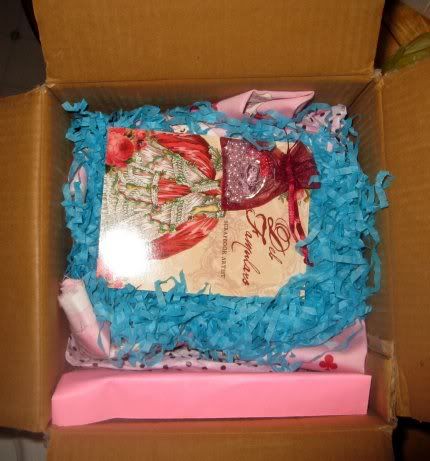 Ooooooo intriguing!!!
Okay, you know that it's going to be an awesome package when the first thing you see is a rose from Bachelor Jake! LOL Deb you are too funny and so obviously made to be my friend! LOL Awesome!
So that would have been good enough for me, Wonderland theme or no, but then I opened the other box that was inside the first box. It was fairly bursting with fantastic Wonderland magic!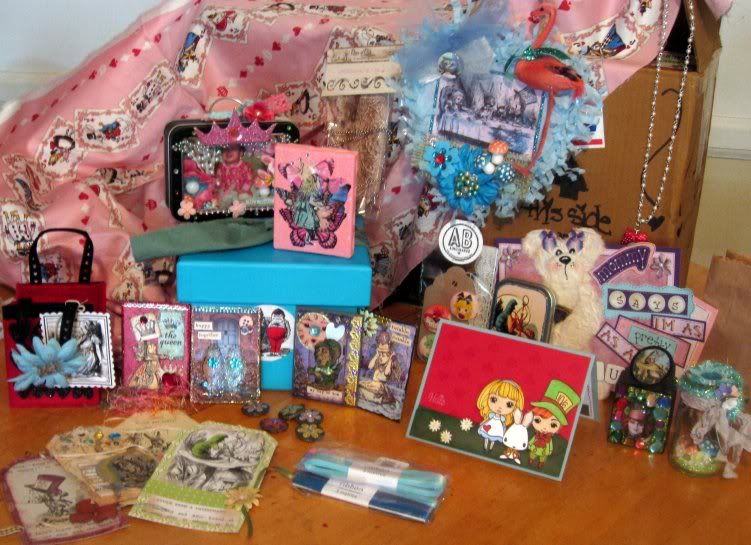 Holy crap, look at all this goodness! And so much glitter and bling, this girl's got my number!!! *drool* lol Deb was even sweet enough to include some things for Toot!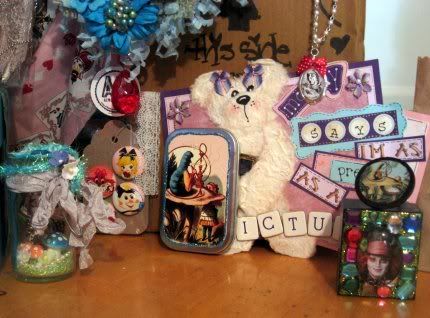 Alice in a jar, a jeweled Hatter box, a blingy tin and some awesome Japanese Alice brads! *double drool*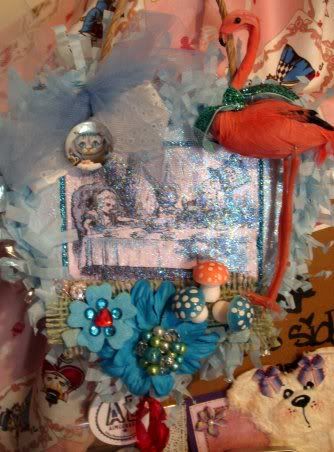 Oh my goodness, so IN LOVE with this wall hanging! That flamingo is so precious! And the vintage bling...VINTAGE BLING! *triple drool*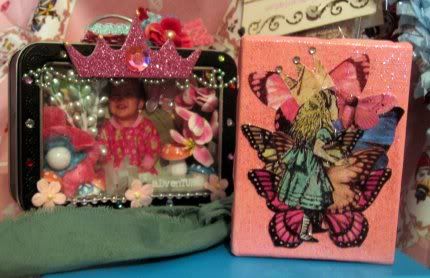 A mini canvas that is going right on my inspiration board (along with my Jake rose, lol) and look at that! Toot is in Wonderland!!!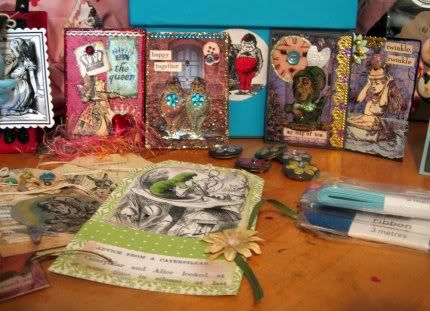 These ATCs are amazing! Deb is a constant source of inspiration for me and I was so honored to be her partner for this swap! Thank so much you Deb!!!
Deb has posted on her blog and has much better pictures than I took, lol, so please be sure to go visit her and tell her how awesome she is! lol Her post is:
Follow Me to Maggi's Wonderland
.
If you're a participant in this swap and you have already blogged about your treasures, please leave me a link to the post so we can all see! I will be back on Monday to post what I sent to Deb.
Have a great weekend everyone and thank you to all of my swap participants!