Welcome to the First Annual Toot Birthday Spectacular!!!
One year already? Holy crap!
You know, when Chris and I got married I could not WAIT to have kids. Then I saw the money two paychecks was bringing in and all I could think was, "ca-CHING!" Paying off debt, eating out a couple times a week, bring it on! It occurred to me that I didn't need to be in a hurry to have kids. I just needed to relax and enjoy this time...
One week later I found out I was pregnant.
So not everything turns out like you planned but what a year this has been and I wouldn't change a thing! (Except maybe the 15 hours of labors and two and a half hours of pushing...that part sucked.)
So to mark this milestone of Toot, please indulge me as I take a look back...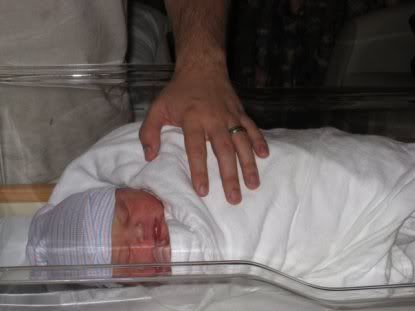 This picture was taken the day she was born. I know most people give their kids nicknames to use online but "Toot" was her nickname from the get go. She apparently swallowed a lot of amniotic fluid on the way out and burped and farted her whole first day in the world. Since then she has had quite an unfortunate gas issue (although we think it's hilarious) and the name Toot has stuck. That being said, we plan on telling her it was because she liked trains. I think that may embarrass her less...
I decided to take her picture with each new month so I would have a time line of sorts. I'm not sure what I'll do with all of the pictures...hopefully something crafty. :D I'm open to ideas so please share if you have some! :)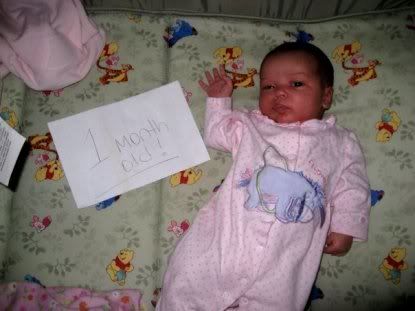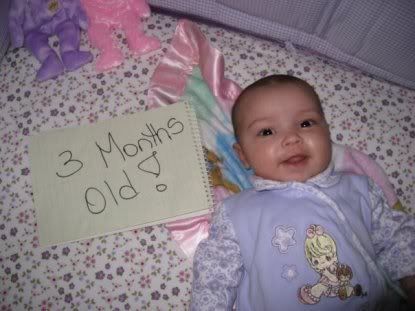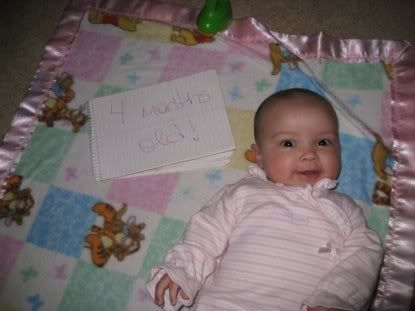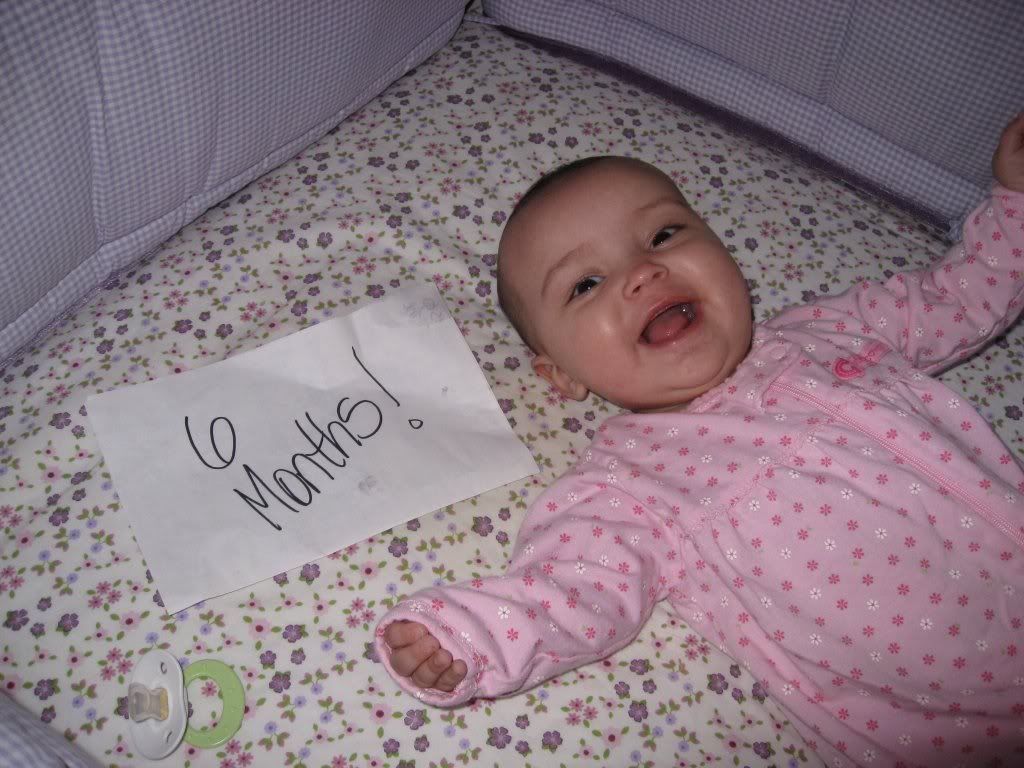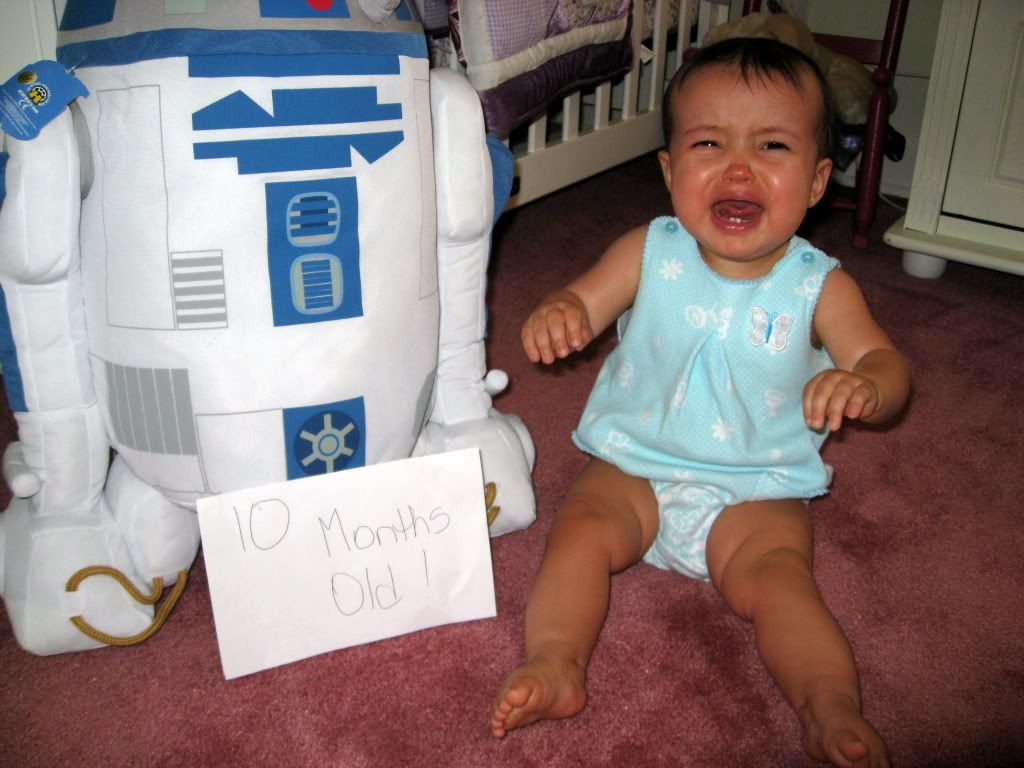 Okay, so not all "marking the milestone" efforts were successful. :P
And here we are today:
I am continually amazed at the person she has become and cannot wait to see where life takes my Toot. She has such a spark about her and sometimes I look at her and am incredulous that she is mine. We are so proud of her and excited to help her usher in the next year of her life! With that in mind...
The table is set, the gifts and cake are awaiting the birthday girl!
Here is a close up of the amigurumi cake I made. I found the pattern in
this book
. Instead of adding the fruit, I sewed on seed bead "sprinkles". :)
And Toot would like to give you a gift too for helping celebrate her very 1st birthday:
This sweet little amigurumi cupcake will be on it's way to one lucky person:
All you have to do is leave a comment in this post and I will randomly draw a winner Monday morning. This is open to everyone so those readers outside of the U.S. have a chance to win too! :D
Well, we're off to have some cake and open some presents! Thanks to all of you for celebrating Toot's big day! I appreciate you all so much!
Have a great weekend!