Since Toot's first birthday is tomorrow (this time last year I was in labor at the hospital. I arrived on 10/9 at 6:30 in the morning and by 5:00 in the afternoon hadn't even really gotten going yet...fun. :P), I thought I'd turn this week's Fab Five over to her. She's only been with us for a short time but she's already proficient at making her favorites (and not so favorites) known to all. So without further ado...
Toot's Friday Night Fab Five!
1. Cheerios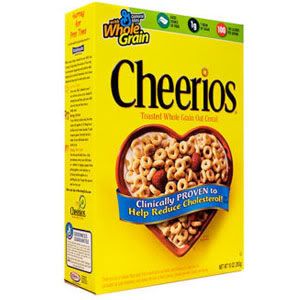 Before I had Toot I thought babies eating Cheerios was stupid. I didn't get it. What was the big deal about Cheerios? I even saw baby bowls and carriers with the logo blasted along the side. Whatever! Well, shame on me because Toot is a Cheerio fiend. Her current favorite game is to stuff about 1,000 of them in her mouth at one time.
2. Bath Time
Toot loves taking a bath. She smacks the crap out of the water and loves loves loves when it splashes her in the face. Funny enough, bubbles scare the daylights out of her. We bought this motorized bubble blowing machine and she.does.not.like.it.period. Go figure...
3. The Wiggles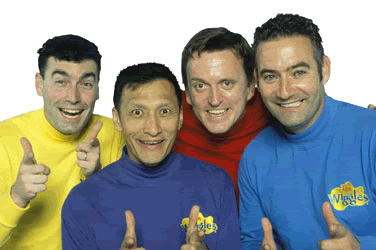 I don't know that she had a choice with this one. I knew of The Wiggles when I worked at a day care years ago. At first I thought they were craptacular but after a while their songs get in your head and they are darn catchy. Plus, I found them to be harmless and once I got pregnant with Toot set out to find their old DVDs. (And yes, I realize that Greg (the yellow Wiggle) has been replaced but his replacement is just not the same, hence the old picture) :P Toot gets the biggest kick out of their music.
4. Bare Feet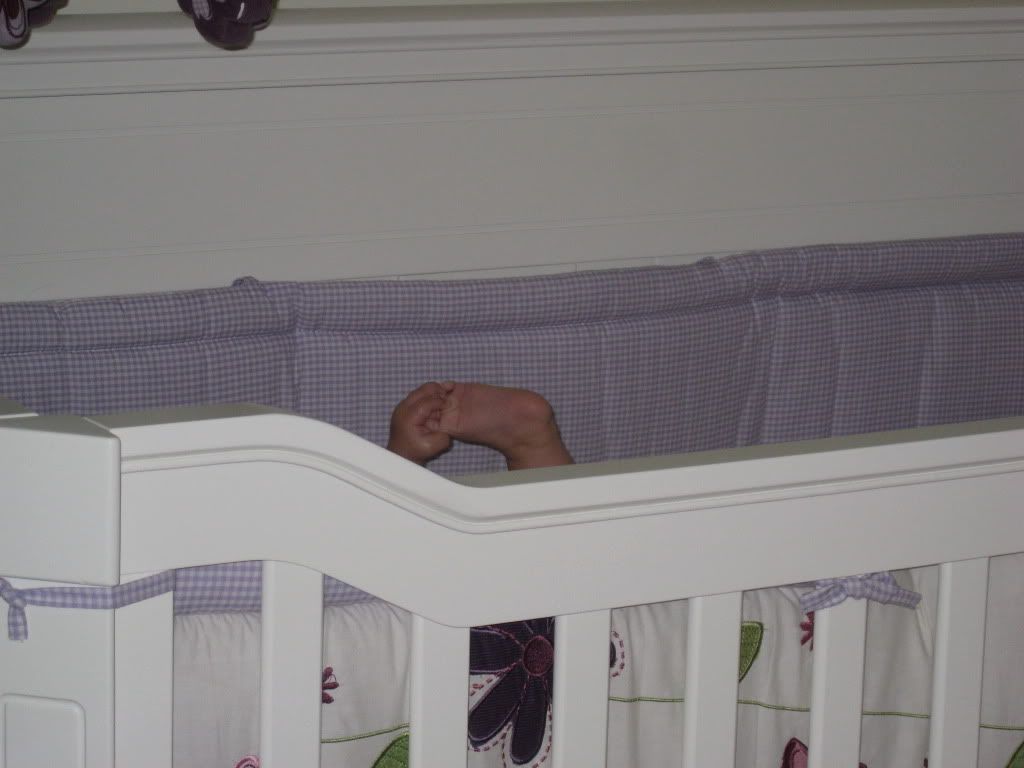 Toot is a good ole Southern girl in this area for sure. She'd much rather be "bare feet" than anything else. She will tolerate socks and shoes but she...how do I put this? Okay, you know how when you put a dress on a cat it falls over and won't move? That's how Toot reacts to shoes. I'm sure this will change once she's older and finds out how fabulous shoes really are. :D

5. Turning Pages
The only thing Toot loves more than turning book pages is eating them...
And there you have it! Toot's current Fab Five! :) Please join us tomorrow for a very special post: the
First Annual Toot Birthday Spectacular
! And in honor of Toot's special day, I'm having a little birthday giveaway! I've been crocheting some fun things lately and will be giving away one of my amigurumis to a lucky commenter! Would you like to know what is up for grabs? Well, I'm not going to tell you. :P But I will give you a hint: it's cute. And Toot seems to like it: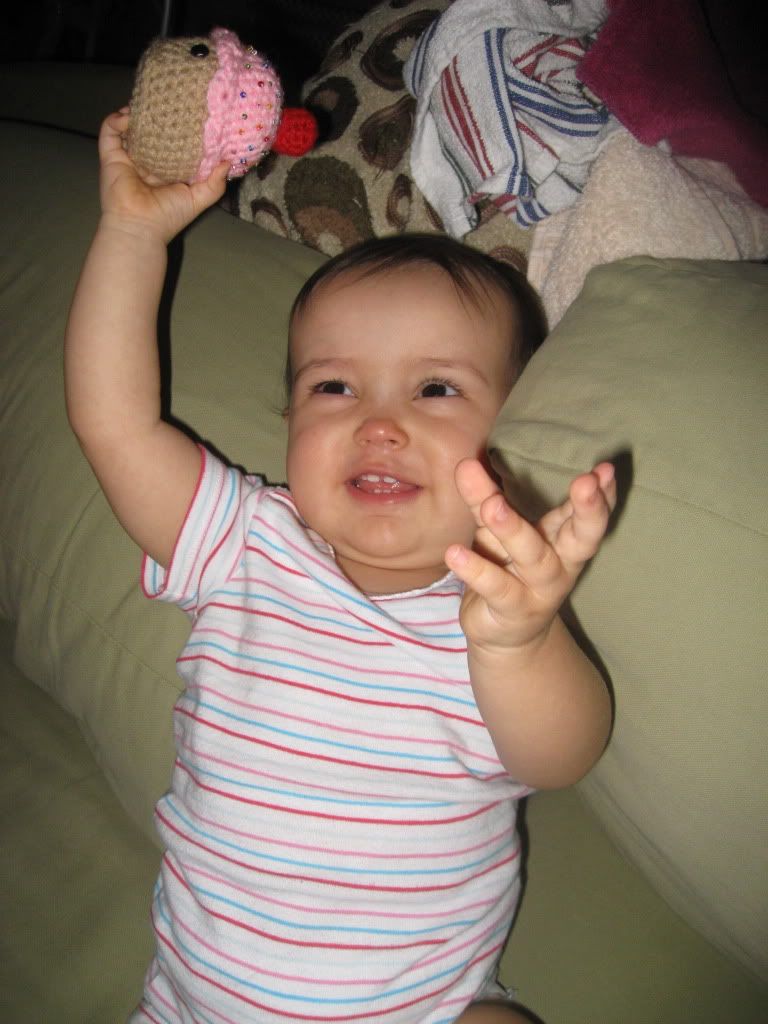 So stop by tomorrow for a chance to win a whatchamacallit (this will be open to everyone, including international)! And can I just say again: y'all are so sweet to my Toot with your precious comments. Thank you from the bottom of our hearts!
See you tomorrow!!!