There's not a lot going on here for Halloween this year so I thought I'd drop in and share some of my costumes from years past. Somehow I could only find 3 pictures from childhood and 2 pics from my Corporate America phase. lol Ah well, here they are anyway!
All the way from 1978, I was a...what is that? A bear I guess? This was definitely one of those costumes in a box you could get at the drugstore. I miss costumes in boxes...
This was 1979 and my favorite costume when I was a kid. We didn't have a lot of money growing up so Mom paired my Wonder Woman Underoos with a Wonder Woman mask and my red rain boots and voila, instant super hero!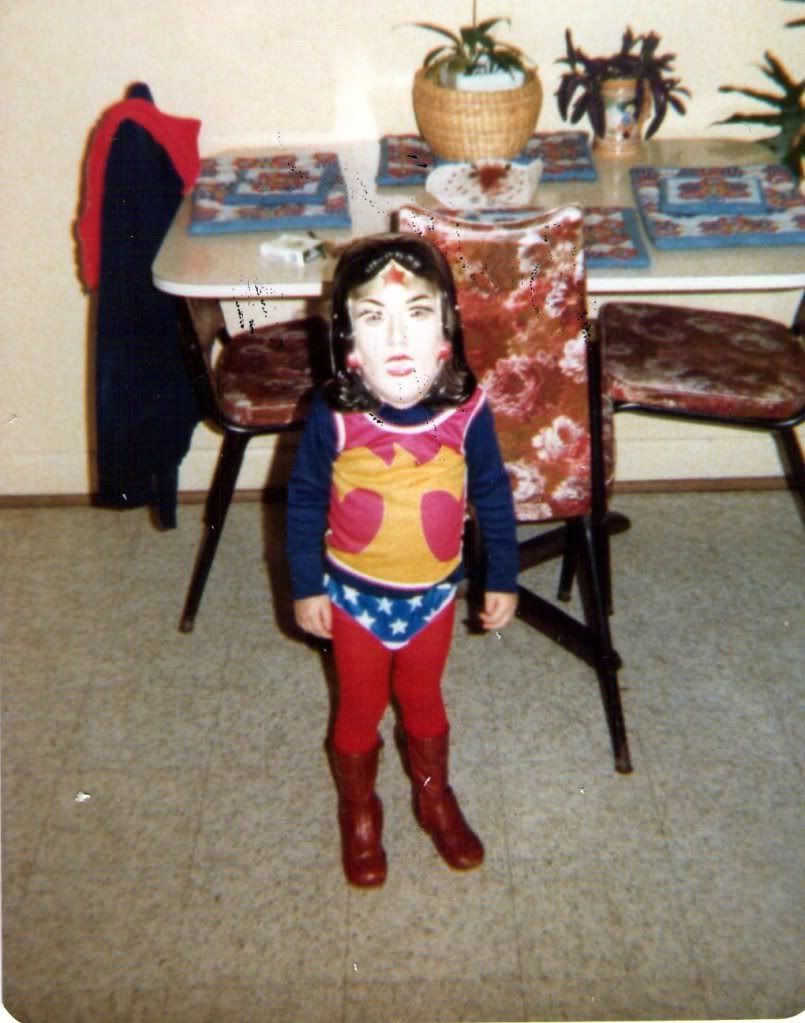 I think this was 1982...again, not much money so this fabulous costume was holes cut in a sheet with a lipstick mouth and my Easter hat...ta da! Lady ghost!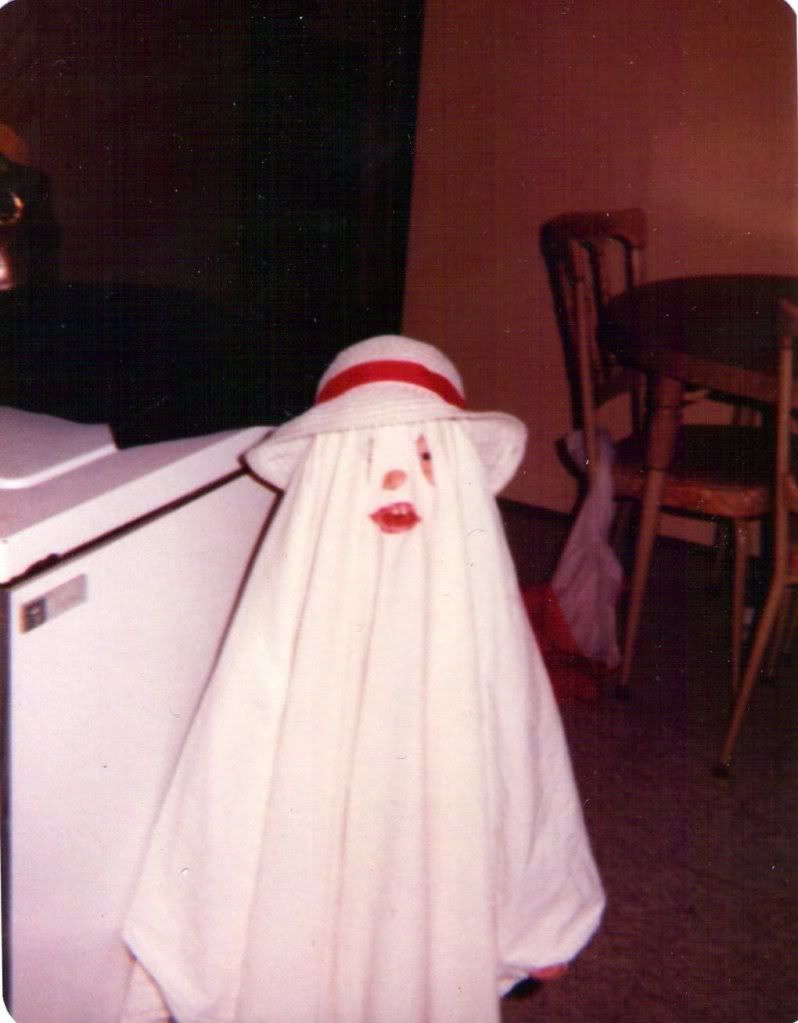 So for my first Halloween in the corporate world, I was so excited to find out that all the departments dressed up and I was all about being a fairy. Then I found out that each department picked a different theme and ours was military...what the what? So I put together this military fairy thing, complete with wings, camo shirt, fishnets, black boots, glitter belt and fake grenades...tell me I can't be a fairy, huh!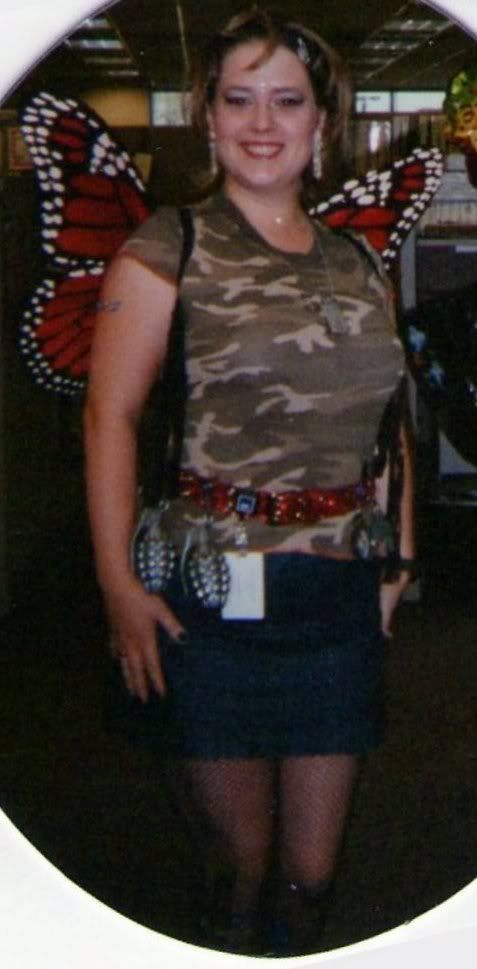 This one is my absolute favorite costume of all time. The next year I made sure to organize our department's Halloween so I could pick the theme. I went with Time Warp. Muwahahahaha I was having trouble deciding what I wanted to go as and I ran across this cigarette girl costume. When I got it home, I realized that it was the cheapest ugliest thing in the world except for the fake cigarette box carrier thing that came with it. So I kept the box, threw the rest away and came up with my own thing. This costume is totally not period correct but whatever, I loved it! I even found stocking with the seam up the back and wore a short red wig. My mom made the hat for me out of a paper box from Michael's. The rest were just pieces from my closet I put together.
Ah, sweet memories...do you have a favorite costume from your costume-y past?
Happy Halloween and/or Happy Harvest everyone!