First I'd like to say that this post is extremely picture and video heavy! You've been warned. :D
I know that this post is running a little late as we took our first trip to the local Renaissance Festival a couple of weeks ago but in my defense, it took You Tube that long to upload all of the videos. Every year for the past 6 or 7 years we've gone to the Renaissance Festival for my birthday. I enjoy going so much and if you've never been to one, you are really missing out! So many talented performers and artists milling around, it is awesome!
Here's Toot and I before leaving the house. I'm wearing my vintage 50's hat that is covered in acorns.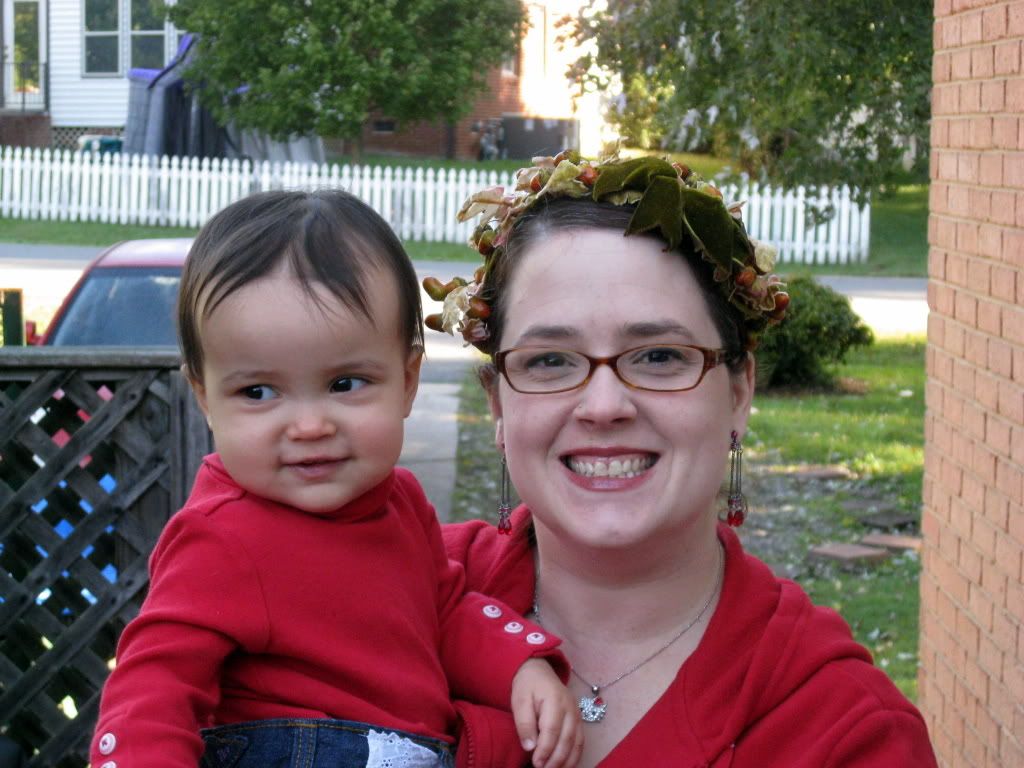 We usually eat first thing when we get there and Chris got his usual fare: the Scotch Egg. (A hard boiled egg, wrapped in sausage and then deep fried)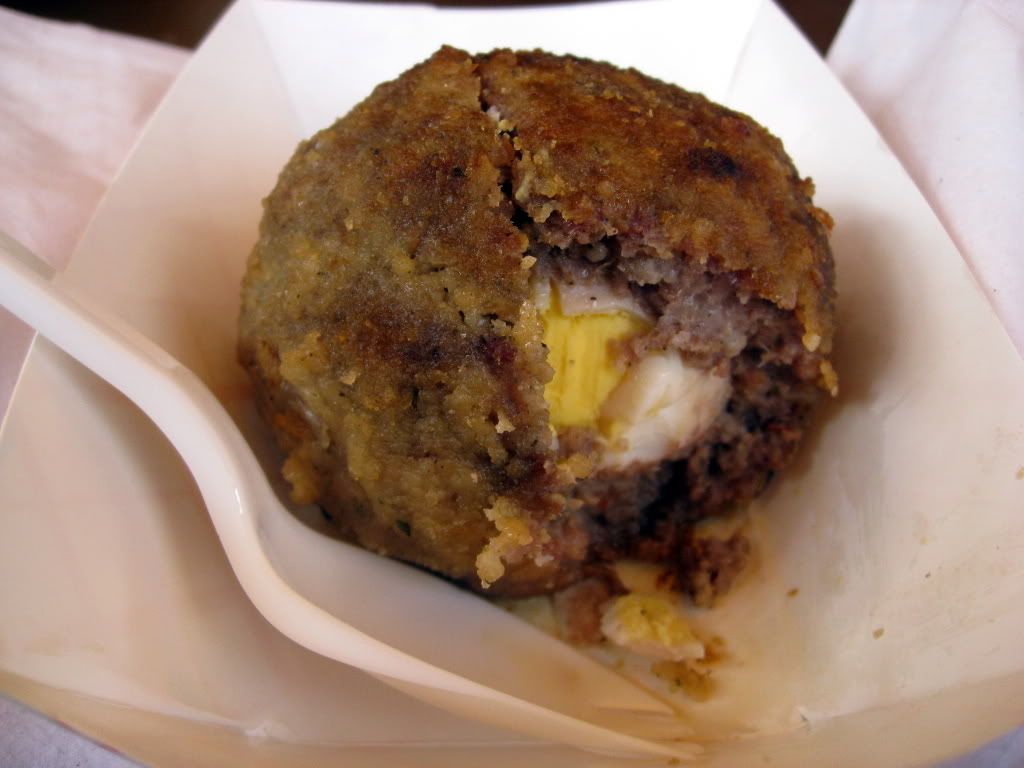 My mom and her best friend dressed up for the occasion.
We watched some Royals dancing in the street:
It's was pretty cold that day but luckily Toot did not mind her hat and mittens.
She loved watching anything with music. She liked the harp:
And she really loved watching the belly dancers (who actually had bellies thank you very much! In your face Society!)
Here's my mom with Toot.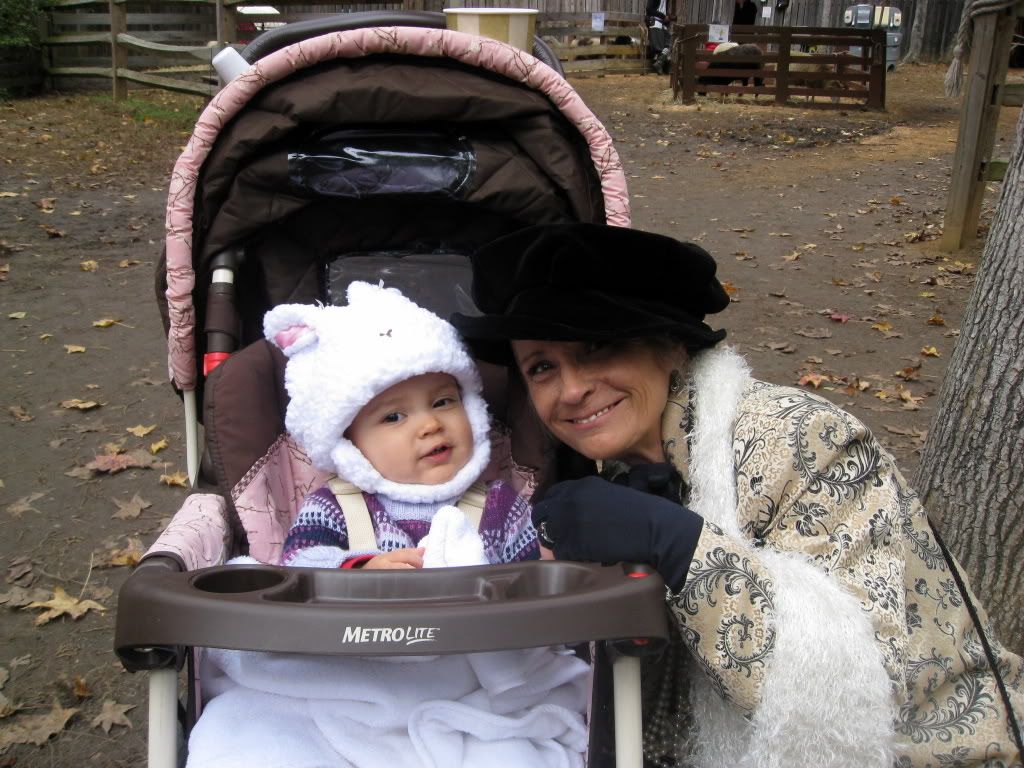 We saw Dexter Tripp juggling a chainsaw:
Then he balanced on a rope:
This little guy was in the petting zoo and apparently he loves getting his picture taken because he jumped right up on the fence to pose for me.
Toot enjoying her lunch with Nana: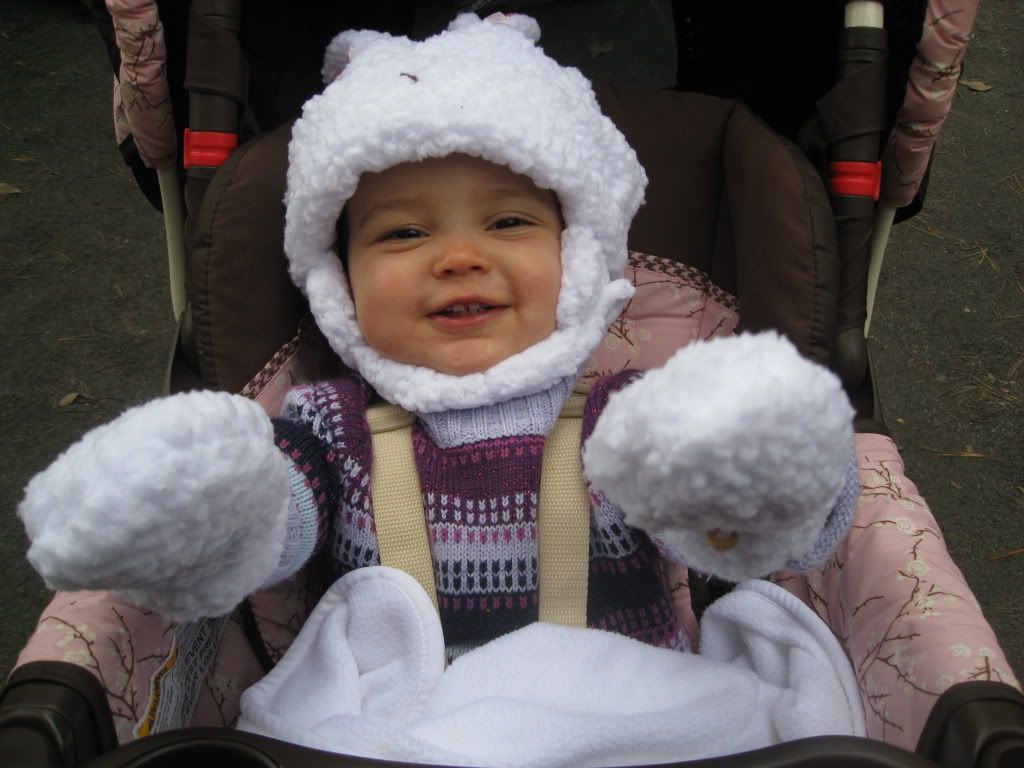 Here's Toot and Nana doing God only knows what but it made Toot laugh so...
We all had a great time and it was much better than last year (Toot was a month old, I had brought her formula but no bottle AND I wasn't able to breast feed to needless to say, Toot did NOT have a good time!)
lol
But this year was fun and I'm already looking forward to next year!