Heyyyyyy youuuuuu guuuuuuuuuuuuuyyyyyyyys! (Goonies...hee hee)
Welcome to another Friday Night Fab Five! This week we're going random again, don't you just love it? I am all about some random so let's jump right in!
1. PaperBack Swap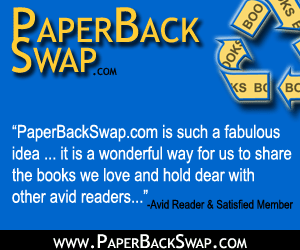 Believe it or not, before I started playing video games and putting glitter on everything in site, I was a reader. lol I still read but the price of (new) books is getting nuts. Enter PaperBackSwap.com. I just learned of this site and instantly fell in love! You basically swap books with other people and they are totally free. All you pay is postage for the book that you send to someone else. They have a TON of books available and I found a couple of out-of-print celeb bios I had been looking for, huzzah! (I'm also going to use this site to get Toot some books, kids books are SO freaking expensive!) This looks like a great way to get rid of some book clutter and save money adding to my library. Click the logo above to check it out!
2. Kristen Bell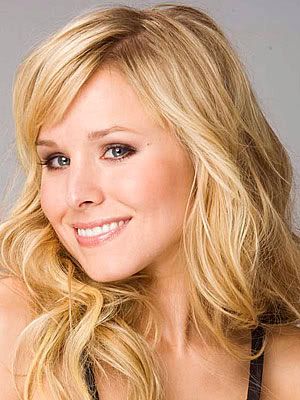 Photo from People.com
She was great as the cheater in Forgetting Sarah Marshall, she was awesome as "one of the boys" in Fanboys and she was amazing in Reefer Madness: The Movie Musical. Plus, she was the ONLY thing good about the second season of Heroes. Kristen Bell is cute, fun and I bet she would be a blast to hang out with!
3. Awesome T-shirts
As a stay at home mom, there's no real reason to hang out in my suits and dress pants from Days of Corporate Yore. My current favorite every day outfit is jeans (complete with my Assets ;) and a rocking t-shirt. I adore this one from
Loyal Army
.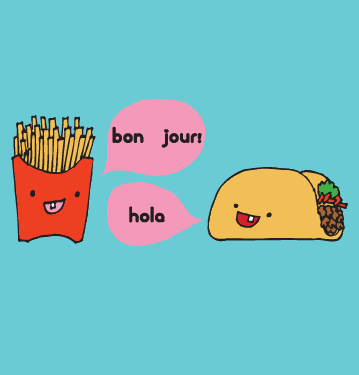 4. Retro Inspired Appliances
Ah, my dream kitchen...Some things you can buy "vintage" and they last for years. I'm pretty sure appliances don't work that way. So what's a vintage-lovin' gal to do? Get appliances from
Elmira Stove Works
of course!
Elmira's
Northstar
line includes fridges, microwaves, stoves and dishwasher panels AND you can choose from NINE different colors including PINK. Um...yes please! The only problem? Money, my friend. It cost money to look this awesome unfortunately. *sigh* Time to save pennies to get these babies...they'll look good in my retirement home at least! :P
5. Hairstyling...Vintage Style!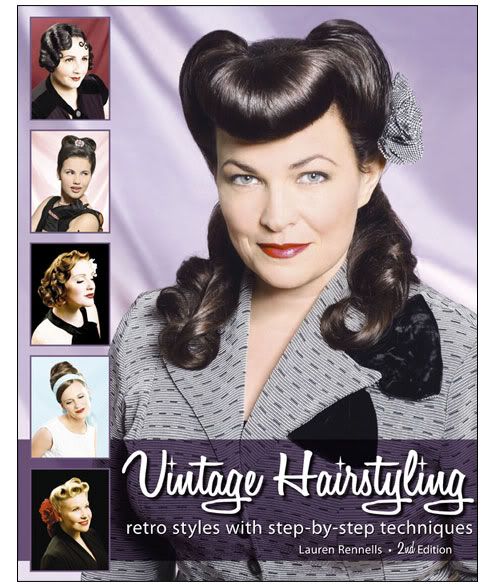 I love love love this book by Lauren Rennells.
Vintage Hairstyling
is a must-have if you're looking for how-tos on vintage hairstyles. She covers styles from the 20's to the 70's and I love the variety. She also has a section on make-up and tools needed for the styles (she makes a point to list modern hair products and appliances to make it as easy as possible). The book site is
HERE
and you can check out Lauren's blog
HERE
.
So that's all for this week's Friday Night Fab Five Blog-Post-O-Random-Rama! Tomorrow is Halloween, Sunday we're going back to the Renaissance Festival (I still need to post pics and videos from the first time we went, yikes!) so it should be a fun weekend! What are your plans? Do share with the entire class! :D
Have a great Friday Night everyone!