This week we were given a challenge at
Life Preservers Scrapbook Club
where we had to make a card using 2 hearts, 3 flowers, 3 bling and the typical Valentine colors: pink, red, black and white. Luckily, we were allowed to make a layout instead and since I haven't started making cards (yet), I made this layout:
I titled it "One Week in July" because this is a picture that was taken when my husband and I met for one week in New York to see if we wanted to begin a relationship. *spoiler alert* We did. We took this picture while we were on the Circle Line Boat tour (which was so much fun!).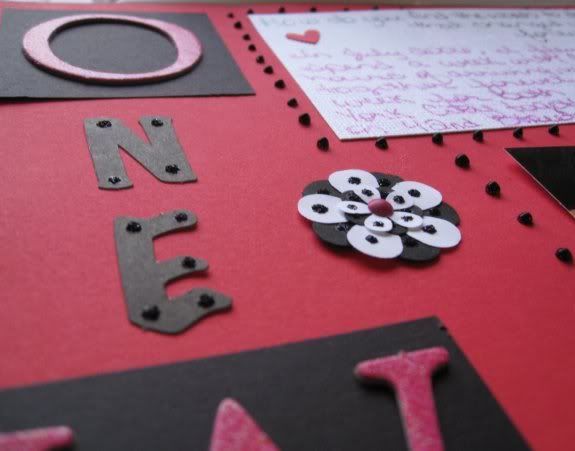 I used some glittery pink chipboard letters in the title and dressed up the black letters with Stickles. I made the flowers using two sizes of EK flower punches, added some Stickles and a brad and there you go!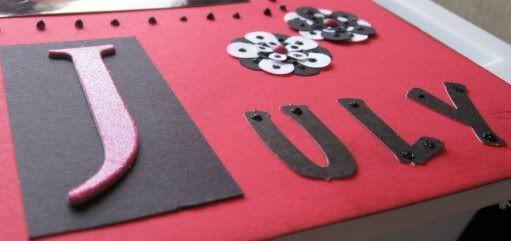 I had so much fun making this layout. The challenges over at LPS really get me in the creative mood!

Keep on rolling,

Katamommy