Well Valentine's Day is upon us once again and my dear sweet husband offered to buy me some flowers to celebrate the occasion. I love flowers, but times being what they are, I told him that he didn't need to spend that much money on me (although if he insisted, he could take me shopping for scrapbooking stuff. lol).
But even I would be hard pressed to turn down these roses: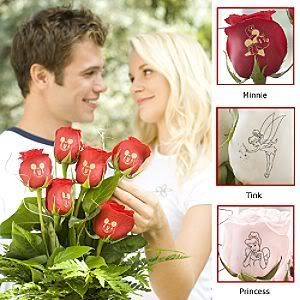 That's right, this year for Valentine's Day (or a proposal, an anniversary...a Tuesday...) you can order your Beloved some fresh roses with Mickey Mouse on them. My husband and I have been Disney fans ever since our magical honeymoon at Disney World and these roses are too cute!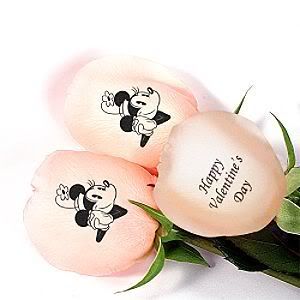 (Click on the pictures to go to the Disney website for ordering info)

Keep on rolling,
Katamommy