After having a little bit of a trying morning, I passed by
Cafe Mojo
, a challenge blog, and noticed that their new challenge was to make a layout using the colors pink and navy. Needless to say, I pinked and navyed the crap out of this challenge!
Here's Toot playing with one of her many blankets. She loooovvvveeesss playing with blankets and I thought these pics matched pretty well with the colors of the challenge.
My flowers make another appearance...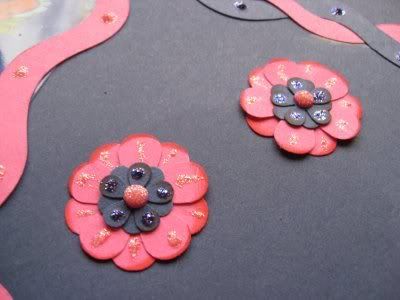 I used some left over strips for the journaling and attached them with brads. I also highlighted the page with Starry Night and Cotton Candy Stickles.
Keep on rolling,
Katamommy