I mentioned in my previous post:
Getting Inspired and Board with Cinderella and The Monkees
that I wanted to create my own inspiration board for my crafty space. Right now that board is a box where I toss odds and ends I want to use so I thought I would share a couple of awesome
finished
boards that have caught my eye recently. :D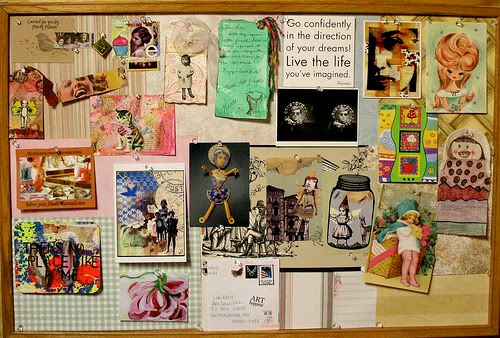 (Image from artjunkgirl)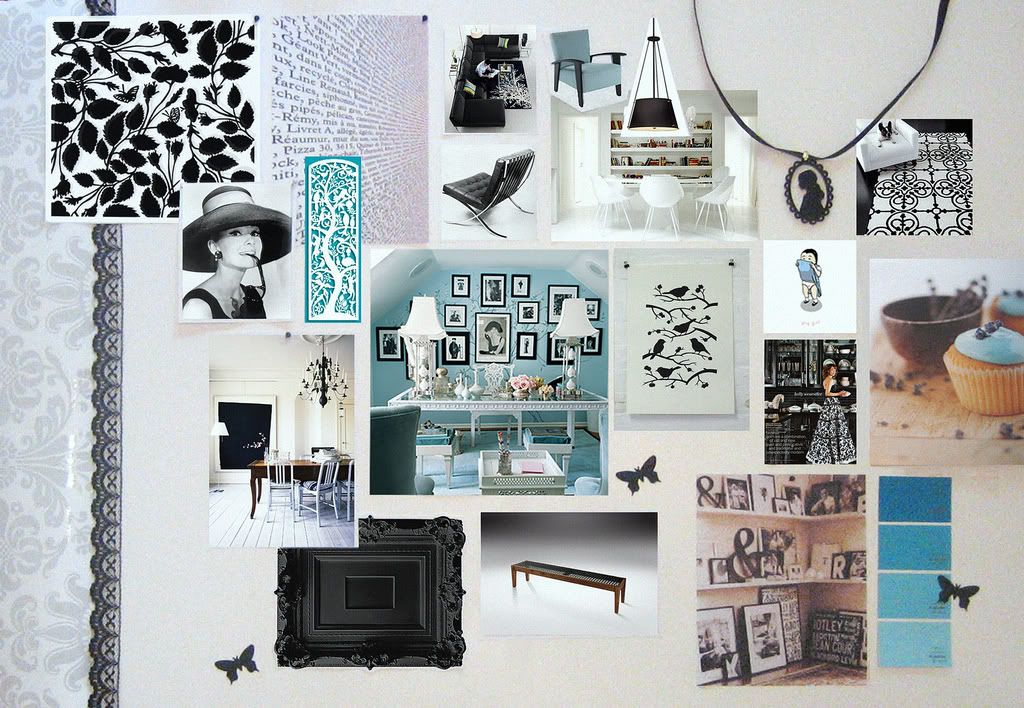 (Image from Anything Goes)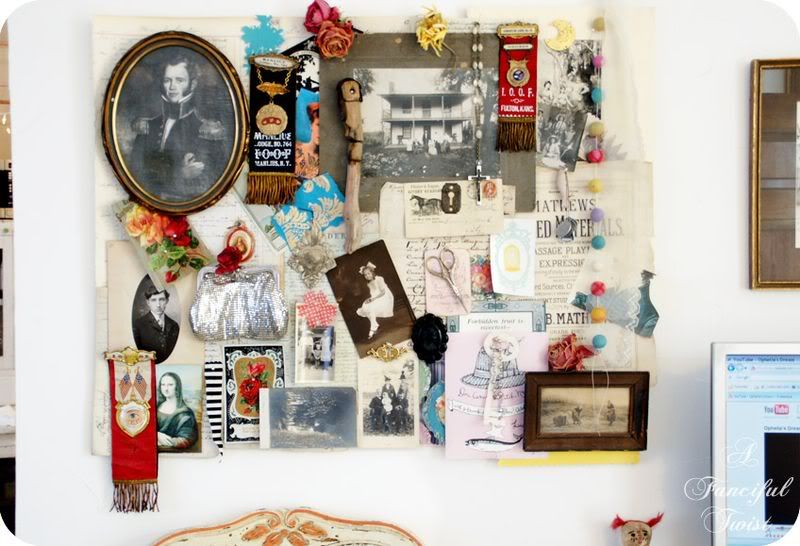 (Image from A Fanciful Twist)
And the fabulous Anya from
Couture Millinery Atelier
recently wrote a post with pictures of what is currently on her inspiration board. Check out her post
My Inspiration Board for 2010
.
If you have an inspiration board or know of a groovy one I need to see, I wanna know! :D Just leave me a link in your comments. :)
**side note: the Wonderland Swap is in full swing! And if you missed out this time, I have a little surprise for you coming soon that is for you crafties AND non-crafties. Yes, it's another swap but for right now the theme is Top Secret. Wonder what it could be? Hmmm...
Have a great day everyone! I'll see you tomorrow night after The Bachelor! :D