Welcome to this week's Friday Night Fab Five where I list 5 things/people/places or who knows what that I have found fascinating during the week. This week is all about surprises. I like to be surprised if it is something good. Bad surprises not so much. (But really, does anyone
like
bad surprises? lol)
1. Swap Surprises
I have gotten a great response for my Wonderland Swap and I am surprised and touched! So many people are in love with this story and yes, it is so inspiring for artists of all mediums! If you haven't signed up yet, you still have time! Click the button to find out more! (And yes, this is both a surprise and a plug, so there. lol ;)
2. Blog Hopping Surprises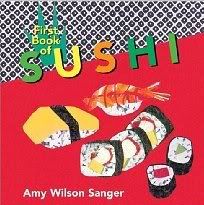 And just where has this book been all my life? This is
First Book of Sushi by Amy Wilson Sanger
. I discovered this book after coming across the
most delightful post on Rice Babies
. I so love sushi and now I have a way to introduce it to Toot as well. This book will be on her book shelf ASAP. Don't you love when you're innocently blog hopping and are surprised by a new discovery?
3. Austen-esque Surprises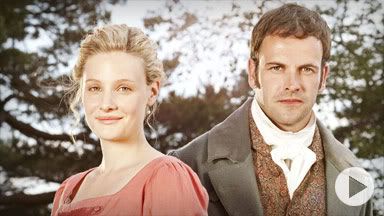 You know, I'm pretty protective of my beloved Jane Austen. I'm always suspicious of new film versions of her works (Knightly as Elizabeth with that emo Darcy? *barf*) and have been recently
unpleasantly
surprised by the amount of shovel-ware books depicting her fabulous characters as vampires along with other sequels and what not. (Excepting "Pride & Prejudice & Zombies" that book was awesome).
ANYWAY, I have been
pleasantly
surprised by PBS' version of "Emma" which is a new mini-series. Emma has always been my least favorite of Austen's heroines but at least now we have a decent telling of her story. And if the actress playing Emma looks familiar, you may remember her as Charlotte Lucas' younger sister in the A&E version of "Pride & Prejudice".
4. Past Fab Fives Coming Back Surprises
So, remember
last week's Friday Night Fab Five
where the creepy guy wanted me to go back to college? Well guess who I ran into while visiting Flickr this week?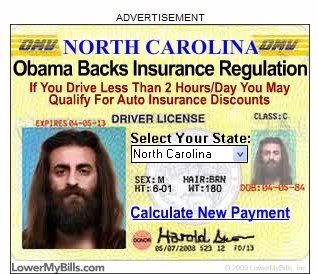 Now he wants me to get a discount on auto insurance! You know what would be really weird is if this guy is actually a model. Why in the world does his picture keep cropping up in these ads?!

5. Surprising My Readers
You know, it's not every day I get to surprise you, my dearest readers so I am SUPER excited to announce that Toot is going Hollywood! Well, sort of...For those of you who have been long time TV watchers, maybe you can guess my news from this picture...
So?!?!?! Ah yes, you guess it! I submitted a video of Toot over the Christmas holiday and heard back from America's Funniest Home Videos that they would like to use it in an episode. Can you believe it?! It's not a video I've ever posted here so I will be sure to let you know when it airs (which is right now scheduled to be late March). :D We're not finalists or anything like that but hey, Toot's going to be on TV getting the crap scared out of her by a jack in the box. Woo hoo!
And there you have it! Another Friday Night Fab Five for the ages!
Have you been delightfully surprised this week?