One thing I noticed during this year's birthday jaunt to my local Renaissance Faire was the infusion of Steampunk amongst the feathers, corsets and capes. I drooled, I envied and I was delighted by this fanciful addition to the various costumes. If you've never encountered Steampunk, just think Victorian England with a dash of gears, brass and mechanical hybrids. You can also read about it on Wikipedia
HERE
. I think this style is fascinating and such an intriguing artistic question begging to be explored and answered. I would love to share some fabulous Steampunk finds with you, an area filled with possibilities! I think if I were currently on a scrapping design team, I would so create a Steampunk challenge! lol

I love this custom made hat from Gypsy Lady Hats
(Actually all of the hats in this shop are amazing, give them a visit!)

Crystals add some much loved "Maggi Bling Need" on this necklace from A Second Time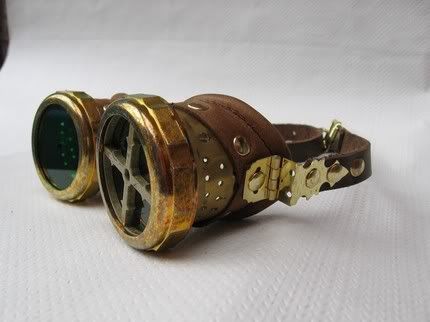 Must have these goggles from Maelstromme's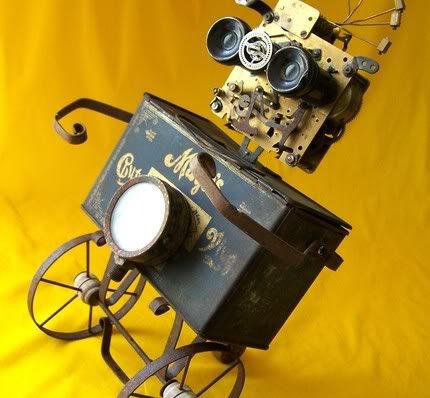 This sculpture from Reclaim2Fame is stunning!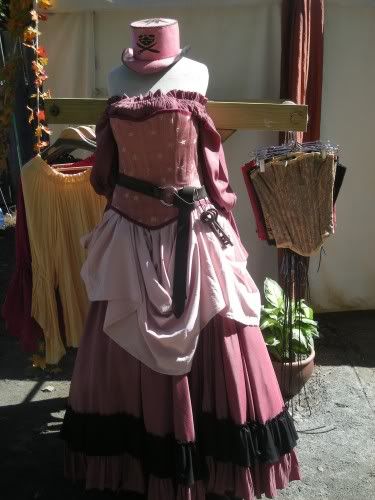 And this gorgeous ensemble from Silver Leaf Costumes *Note, listing is for corset only*
(Believe it or not, this is the EXACT outfit I saw at the Faire that sparked my interest! How funny to find the seller randomly online...go go Gadget Internet! lol)
I could keep listing Steampunk beauties forever and I hope I've given you some new things to read and learn about. (Hint: do a Google image search for "Steampunk laptop"...trust me on this one) Steampunk incorporates so many elements (vintage, technology, distressing, metal, textiles, etc etc etc) that I can literally hear the creative brains out there smoking from all of the possibilities, I know mine is! lol :D
Coming up this week are some more vintage family photos and videos by the barrel full! Have a great Sunday everyone!