You might recall in a
previous post
I mentioned that we came back from New York with a box full of my hubby's family photo albums (11 to be exact). My ultimate goal is to scan all of the pictures and burn them to cd for future generations as well as move them to albums that won't ruin the original prints.
But for now I've scanned in a few from each book to share with you. :) I have no idea who any of these people are unfortunately and no relatives on hubby's side to help figure it out. Though some have names and dates written on the back, at one point they were apparently glued into a black page scrapbook and then taken out again so anything that was written is now covered by glue and black paper. Boo! But at least I have the pictures so that's something! (I do know that they came from a Great Aunt after she passed on so I'm assuming the little girl is her)
At any rate, here are some pictures from the first album. It is mostly baby and kid pictures (it does look like the albums are organized and numbered chronologically thank goodness). I love the dressing up shots! There are a few dress up shots, it looks like the family loved to have fun and put on shows. I'm not sure of the date of these pictures but I'm guessing 1910's-1920's.
Enjoy!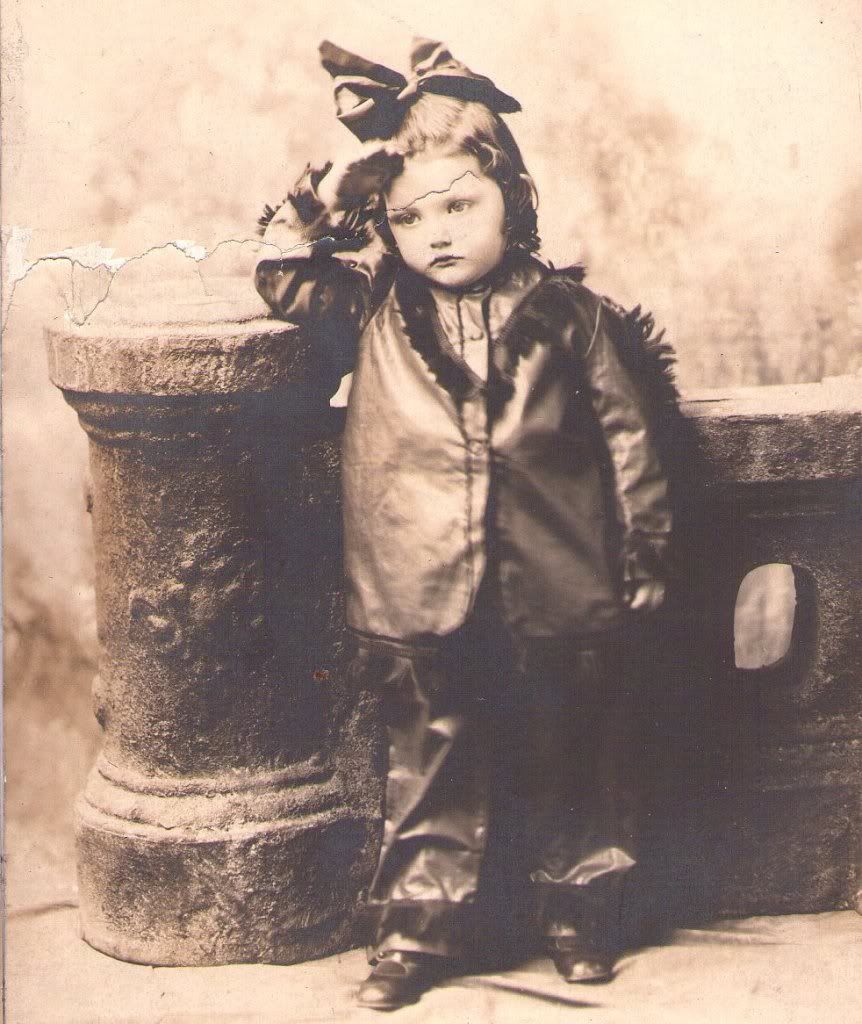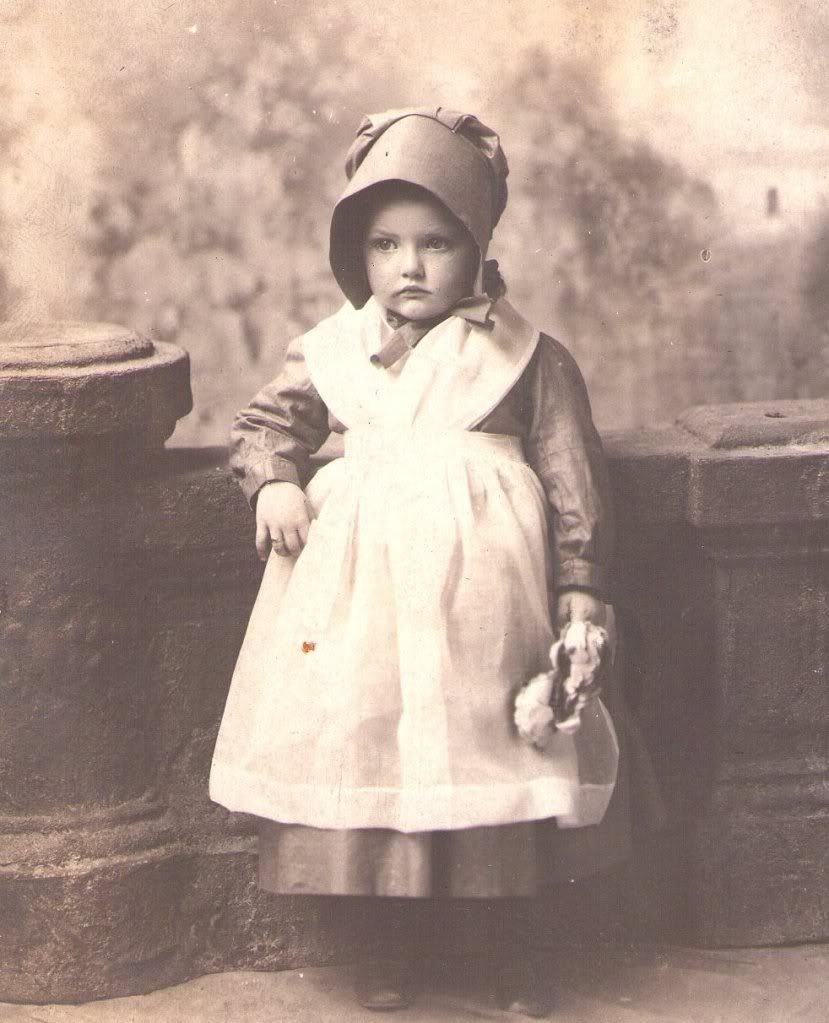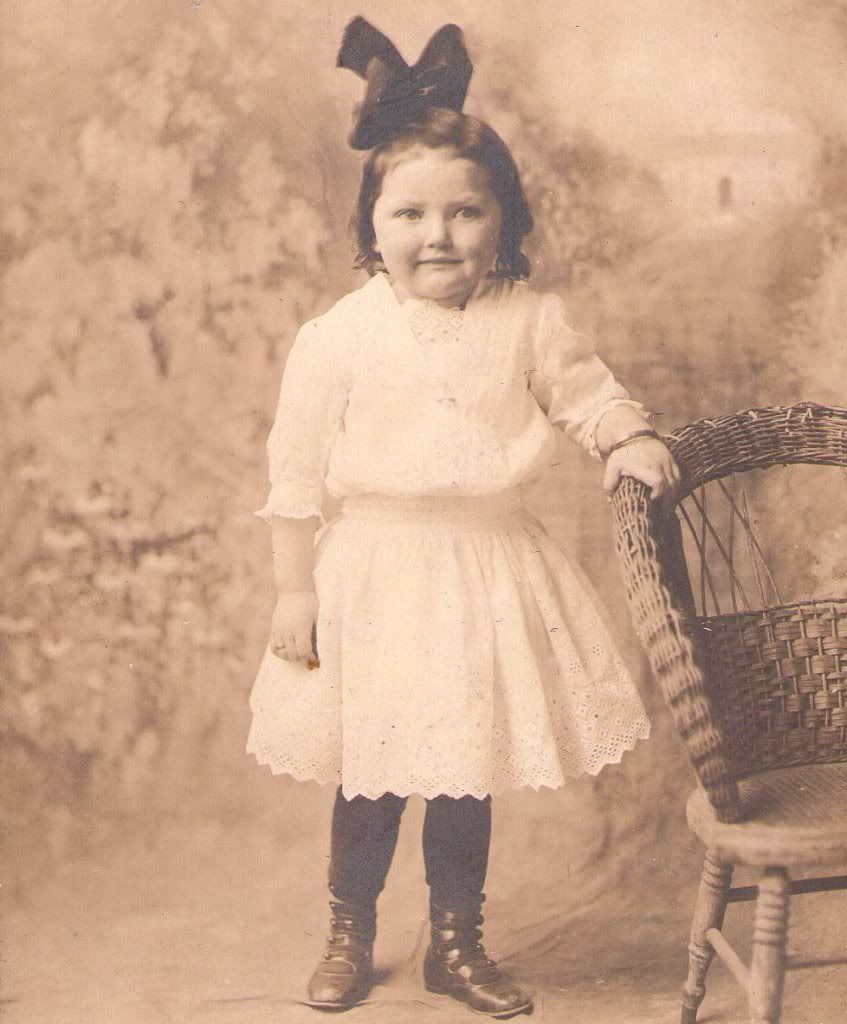 **I'm sure it goes without saying that these pictures are not to be posted anywhere or used in any way without express permission from me. Period. I can be contacted at katamommy at gmail.com. I promise I don't bite! :D**