Welcome to another Friday Night Fab Five! Since Toot turned 5 months old this week, I'm going to "toot" my own horn as it were and highlight her! lol First, I just wanted to give everyone an update that she is still sleeping all night in her crib and seems to be fascinated with sleeping there. I'm doing fine...I only check on her 2-3 times a night now instead of 3-500 times. Thanks for your support and encouragement!
On Wednesday, I noticed this white thing in her mouth that she wouldn't spit out and I kept trying to get it out until I realized that "Holy crap, it's a tooth!" A Tooth?!? Already?!?! For the love of...I need this to all slow down! lol Then my next thought was, "Dear Lord, give me strength to bear a teething baby." Luckily, so far so good. No fevers or overly crazy crying.
On to the Five! So for this Friday Night Fab Five I wanted to share some special pictures with y'all. I take a picture of Toot on every "birthday", my goal being to one day put them all together and make the ultimate Toot timeline. There's technically 6 pictures here because the first one is of her on day old before we left the hospital. (Thus the "and 1 day" on the title for this week.) :)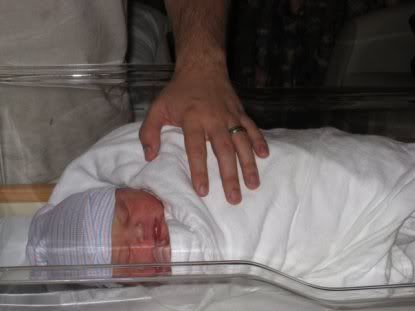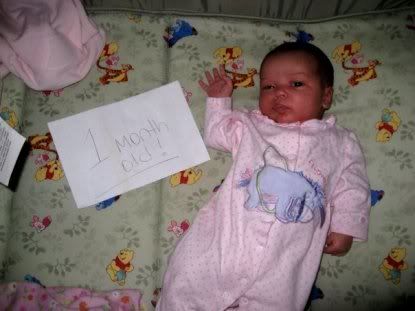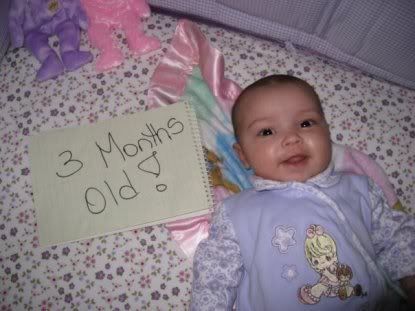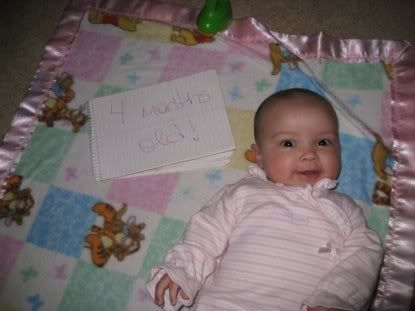 See you here next week for a new Friday Night Fab Five!

Have great weekend everyone!