One of the talented ladies over at
Life Preservers Scrapbook Club
was acknowledged for the toilet paper roll album she made during the last fall crop. My first question was, "A toilet what in the who now?" Luckily someone pointed me to the forum thread that contained the "how to" instructions and I was off to unroll all of the toilet paper in the house. (FYI: paper towel rolls work too, you can get 2 sleeves out of one roll!) So here's what I started with, 3 TP rolls that I flatten: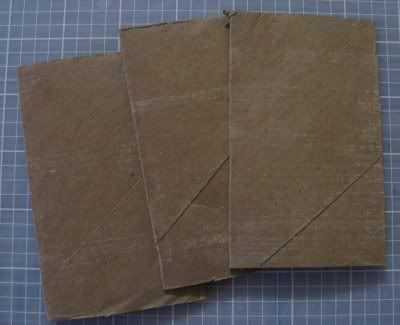 Then I covered them in 3 different kinds of patterned paper: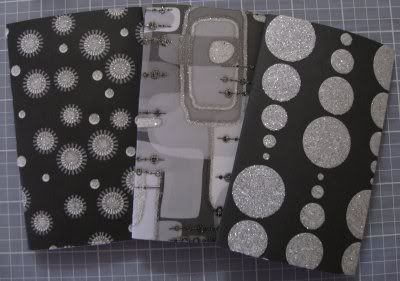 I punched holes in one end of each of the sleeves and tied them together with white raffia ribbon. I made the insert tags out of pink glitter cardstock and more white raffia ribbon. I used three wallet size pictures of Toot, added her name/age and accented with Stardust Stickles.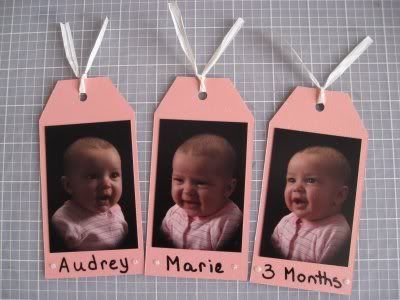 I added a couple of paper circles to the front and accented them with Black Diamond Stickles. I titled it "Toot Toot" and there you go!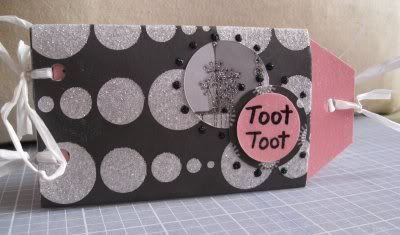 Not bad for my first run, I definitely want to make more of these!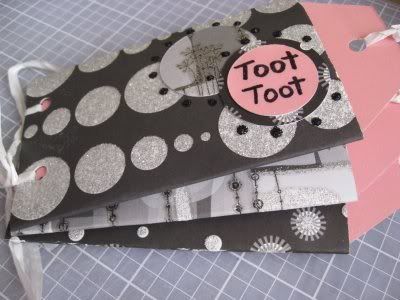 Keep on rolling!