Surprise Vanessa! :D

When Roo from
Roo's Treehouse
asked if I wanted to be a part of V's bloggy birthday surprise, how could I say no? After all, V is the Grand Blog Party Queen of
Halloween
and
Mad Tea Party
fame so I have to thank her somehow!
Now if you don't know who Vanessa is, she is the Mistress of all things magical at
A Fanciful Twist
. To celebrate her birthday, I'd like to share with you 5 posts she has written on her blog that are my (current) favorites. :) Vanessa is a unique woman with a hyper-creative soul and even though I don't
know
her, I'm so happy to know her. (There, that made sense right?) :D
P.S.-Uh Vanessa...I totally took your pictures without permission but I didn't want to ask you and possibly ruin the surprise so please forgive me! Note to you fine readers: blog as a I say, not as I do, stealing is wrong! LOL ;)
1. Vanessa shared
a peek inside her creative space
.
How could you not be creative in a space like this?!
2.
The Mad Tea Party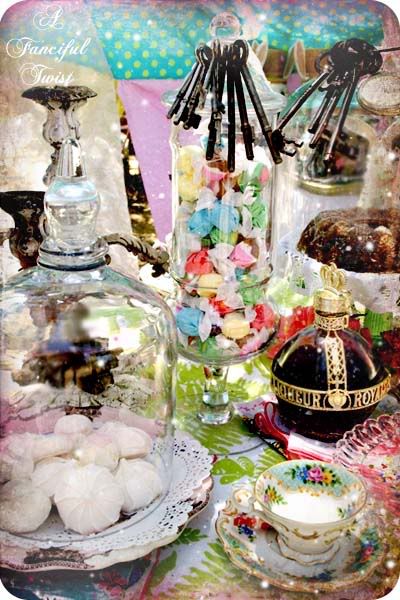 Her 2009 Mad Tea Party was my very first blog party and it almost killed me. LOL (over 300 blogs participated and I visited them all!) But I would do it again and again and again and again.
3.
Coffee Filter Corsage Tutorial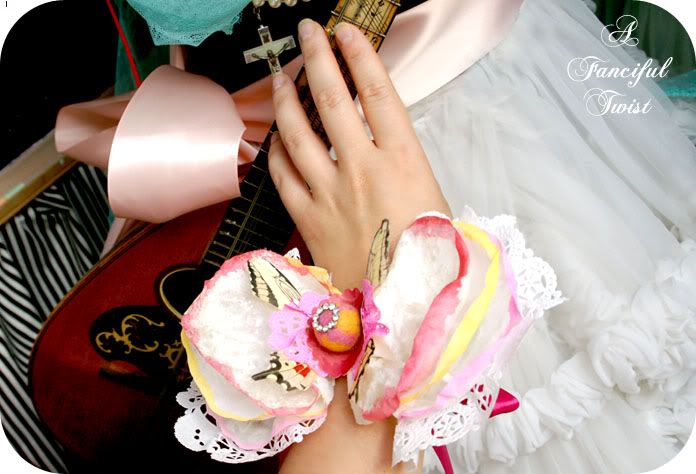 4.
The Story of Her Frida Kahlo Painting
I just loved reading this post about how Vanessa's Kahlo painting came to be.
5.
Her Gypsy Wagon
Vanessa's gypsy wagon is amazing! What a magical place to escape to when you need it!
This is one of Vanessa's current song obsessions and I have to say that Carol of the Bells is one of my favorites too during this time of year!
She also has a wonderful
Etsy shop
full of magical creatures and fanciful treasures! If you have not had the pleasure of reading her blog, make sure to stop by soon, her pictures are stunning!
So HAPPY BIRTHDAY VANESSA! I hope your day is filled with magic and dreams come true!