Well, the presents have been unwrapped and I think I may have drank a little too much egg nog. Anyone else feeling the effects of yesterday's blow out?? I don't know about you, but I had a blast!
I have to take some time and thank all of you, from those that hosted parties to those that visited with us and took time to leave some love. I appreciate you all so much and am still reeling from such a wonderful response and from attending some majorly fabulous parties! Wow! I saw Santa, had some rum, sang "Dominick the Donkey", helped decorate for a Pink Christmas, had some rum, watched "A Christmas Story" over and over (it never gets old), got about a dozen new recipes to try, had some rum, found some new craft ideas, shared the fun of family traditions AND I had some rum! *hiccup*
P.S.-Thanks
Melissa
for the rum!
Thank you so much for making my first run at hosting a blog party so successful! All of your parties were beyond marvelous and you all deserve a huge pat on the back for your hard work, thank you again!
And the fun keeps on coming as my fabulous friend
Karyn
gave me this:
This is a "BFF" award which stands for "Blogger Favorite Friend" and now I'm to give it to 10 blogging friends and also tell you 10 things I love about blogging (look at me following the rules :P) So here are my pals:
Karyn
(Yes, I'm giving this right back to you but I can't leave you out so there. You don't have to post it again! lol)
Callista
Melissa
Christy
Danielle
Oh geez, it's too hard picking just 10! There I go breaking rules again...
10 Things I Love About Blogging
1. I can say whatever I want because it's my blog (Buttface-poop-boobs!)
2. I don't read the newspaper in the morning with my coffee, I read blogs.
3. I've had to go to the bathroom for the past 10 minutes but I want to finish this post first, that's how much I love blogging.
4. I meet 100 times more people than I ever would get the chance to meet if I didn't blog.
5. I have a captive audience for my various witty remarks and anecdotes. (There once was a man from Nantucket...)
6. I can post embarrassing pictures of my husband.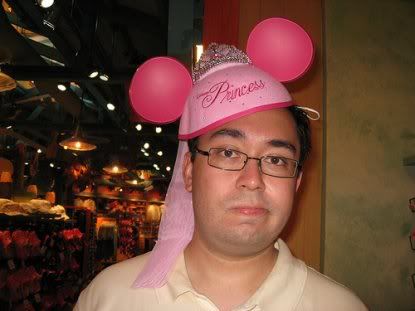 7. Blogging is fun.
8. I've made friends through blogging that I always want to have in my life from now on.
9. I get cool awards that I can pass on to other bloggers.
10. I love posting about Toot. (Plus if I stopped posting about Toot, everyone would stop reading my blog. What can I say? The kid brings in the readers...)
Thank you so much for thinking of me Karyn! You're so fabulous!
Speaking of fabulous, look for my blog makeover giveaway winner announcement soon! You have until midnight tonight to leave me a comment on
THIS POST
for your chance to win!
P.S.-It has been suggested that with all of the new visitors to the party blogs, some winners of various blog candy might not know they're winners so if you had a giveaway on your blog and would like me to post your winner on my blog as well to make sure they get the good news, e-mail me the info at katamommy @ gmail dot com.
Love to you all!!!!