When you ask someone what they would do if they had plenty of money and nothing but time on their hands, most people answer, "I would travel!" I'm no exception to this (although I would throw in some major shopping sprees!) so for this week's Friday Night Fab Five, I thought I would list the top five places I would go if money were no object and I had time to stay for a while and really soak everything in. A person can dream, right? lol
1. Bath, England
Prior Park with Bath in the background

The Royal Crescent in Bath
I've always wanted to see England but once I started reading the works of Jane Austen and discovered that she lived there for a while, I knew Bath would be my first stop.

From Wikipedia: "Bath is a city in the ceremonial county of Somerset in the south west of England. It is situated 97 miles (156 km) west of London and 13 miles (21 km) south-east of Bristol. The population of the city is 83,992. It was granted city status by Royal Charter by Queen Elizabeth I in 1590, and was made a county borough in 1889 which gave it administrative independence from its county, Somerset. The city became part of Avon when that county was created in 1974. Since 1996, when Avon was abolished, Bath has been the principal centre of the unitary authority of Bath and North East Somerset."

2. Japan


Kyoto, Japan

Tokyo, Japan
From the food to the culture, the fast paced high tech to the rich history, temples and tea ceremonies, Japan has it all. I cannot wait to go there!
From Wikipedia: "Japan is an island nation in East Asia. Located in the Pacific Ocean, it lies to the east of the Sea of Japan, People's Republic of China, North Korea, South Korea and Russia, stretching from the Sea of Okhotsk in the north to the East China Sea and Taiwan in the south. The characters which make up Japan's name mean "sun-origin", which is why Japan is sometimes identified as the "Land of the Rising Sun".

Japan comprises over 3,000 islands making it an archipelago. The four largest islands are Honshū, Hokkaidō, Kyūshū and Shikoku, together accounting for 97% of Japan's land area. Most of the islands are mountainous, many volcanic; for example, Japan's highest peak, Mount Fuji, is a volcano. Japan has the world's tenth largest population, with about 128 million people. The Greater Tokyo Area, which includes the de facto capital city of Tokyo and several surrounding prefectures, is the largest metropolitan area in the world, with over 30 million residents."

3. Australia


Sydney Opera House
Since my mother-in-law is Australian, this one is kind of a no brainer. It's not a question of "if" but "when". My in-laws are planning to retire to Australia one day so we're sure to visit there and meet all of our extended family, so exciting!

From Wikipedia: "Australia, officially the Commonwealth of Australia, is a country in the southern hemisphere comprising the mainland which is the world's smallest continent (also largest island), the major island of Tasmania, and numerous other islands in the Indian and Pacific Oceans. Neighbouring countries include Indonesia, East Timor and Papua New Guinea to the north, the Solomon Islands, Vanuatu and New Caledonia to the north-east and New Zealand to the south-east."

4. Prince Edward Island


Prince Edward Island, Canada
I know what you're thinking and yes, I only want to go here because of Anne of Green Gables. Those of you that are fans, you know you wanted to marry Gilbert so just admit it! :P

From Wikipedia: "Prince Edward Island (or PEI) is a Canadian province consisting of an island of the same name. The maritime province is the smallest in the nation in both land area and population (excluding the territories). The island has a few other names: "Garden of the Gulf" referring to the pastoral scenery and lush agricultural lands throughout the province; and "Birthplace of Confederation", referring to the Charlottetown Conference in 1864."

5. Disney World, Florida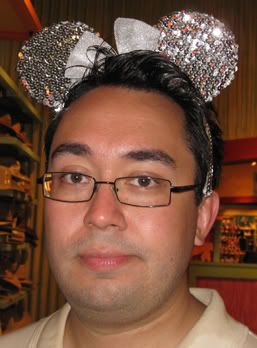 My husband will kill me for this one...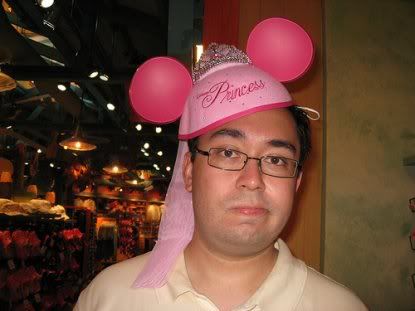 And this one...
We went to Disney World on our honeymoon and still take about it. It may not be the most exotic place we could go but we will go again one day. It was amazing!

From Wikipedia: "Walt Disney World Resort is the most visited and largest recreational resort in the world, containing four theme parks; two water parks; twenty-three themed hotels; and numerous shopping, dining, entertainment and recreation venues. Owned and operated by the Walt Disney Parks and Resorts segment of The Walt Disney Company, it is located southwest of Orlando, Florida. The property is often abbreviated Walt Disney World, Disney World or WDW, and is often referred to by locals as simply Disney.

It opened on October 1, 1971, with the Magic Kingdom theme park, and has since added Epcot (on October 1, 1982), Disney's Hollywood Studios (on May 1, 1989), and Disney's Animal Kingdom (on April 22, 1998)."

So there you have it! Anyone up for a road trip?! lol There are so many more places I would love to go to in addition of the Fab Five. I would love to take time just traveling around the States as well as Greece, France, China, Italy, Venice and so many more! Where would you go if time and money were no object???

Have a great weekend everyone!