I joined the online community of scrappers and crafters recently and with that came an inevitable introduction to
Etsy.com
. The amount of handmade and/or vintage goodness available cannot be fathomed. I'm all about supporting anything handmade (and hopefully will be adding a couple of this week's Fab Five to my collection soon!) and recycled Scrabble tiles are hot hot hot. Here are 5 of my faves (all of them are linked to their respective Etsy shops so go check them out!):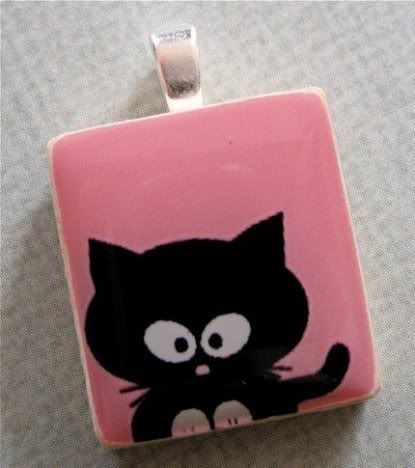 Hello, how cute is this? I love pink and black together.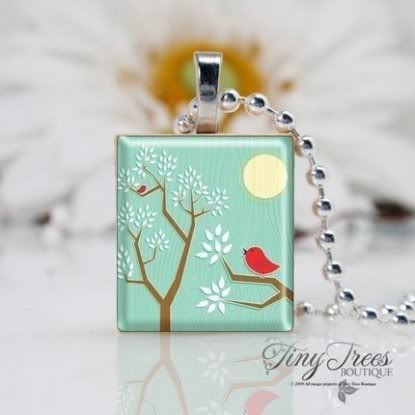 I also love blue and brown together and the red birds are perfect for this tile.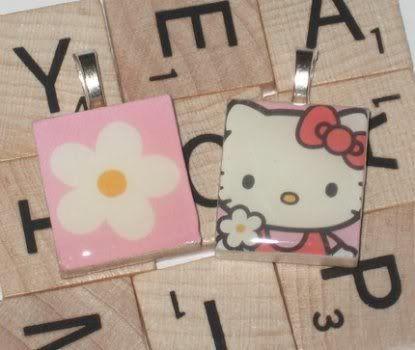 Hello, Hello Kitty!!!
Is there anymore more fabulous than Audrey Hepburn?
Erin made this one and I love it. Apples are good for you and bling is even better!
Hope you liked this week's Fab Five. I love flipping through Etsy, so much talent and inspiration to be found there!
Have a great weekend everyone!