The "Use Your Stash" challenge for this week over at
2 Scrappy Chix Designs
was to make four cards based on
4 different sketches
created by one of the design team members,
Audrey
. You could use one or all of the sketches, it just had to be 4 cards.
4...

Cards...
Cards are my official crafting kryptonite. I'm not good at making them. Although I am interested in making cards and I've played around with making them once or twice, I don't have stamps, I don't have nice heavy cardstock and in conclusion, I have zero talent with card making. I think I'm going to have to pass on this week's stash challenge...
Screw that, I'm going to make 4 cards!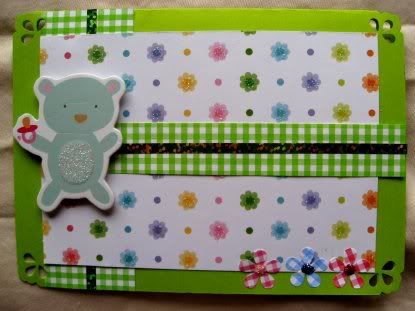 In your face Stash Challenge for Week 3! Woo hoo!