EDIT:
My BFF's son is severely mentally disabled and attends an awesome school for special needs where he has a wonderful teacher. That teacher is currently in a contest to win a flip video camera to use in class and the one with highest amount of votes wins. If you have a second, please please please visit
THIS LINK
and click the name
"Shannon Moree"
to vote for Zach's teacher. You don't have to sign up for anything, just leave your name and e-mail addy (you won't get mailed anything but they need valid e-mails for the votes to count). Thank you so VERY much!
*************************************************************
Hello everyone and welcome to another Friday Night Fab Five where I list 5 persons, places, things and/or other random stuff I am currently obsessed with. But we have a little business to attend to first!
Congratulations to...*drum roll*...
Myrna a.k.a. daylily777
! You've won my blogoversary bear, please e-mail me your mailing address and I'll get him sent out to you ASAP! :) (justaddglitter at gmail.com)
Now, on to tonight's Fab Five!
1. Ballad of Bilbo Baggins by Leonard Nimoy
Geeky awesome 60's counter culture at it's finest! Frodo Lives!
2. My New (to me) Monkees Button
My mom's friend found this in a thrift store and snagged it for me. A-W-E-S-O-M-E!
3.
This Bag
From Haut Totes
If you have not seen
Haut Totes
on Etsy, let me assure you that you will not be disappointed. And by the way, my birthday is in October, please feel free to begin buying gifts for me now. Start with this bag. ;)
4. Egg Salad Sandwiches
(Picture from La Vie Folle)
I detested egg salad when I was younger but it has since become one of my favorite things. Either that or the fact that there's some in the fridge and I'm currently amazingly hungry may be coloring my Fab Five choices. LOL (Oh geez, I am sooooo hungry right now...)
5. This Picture of Toot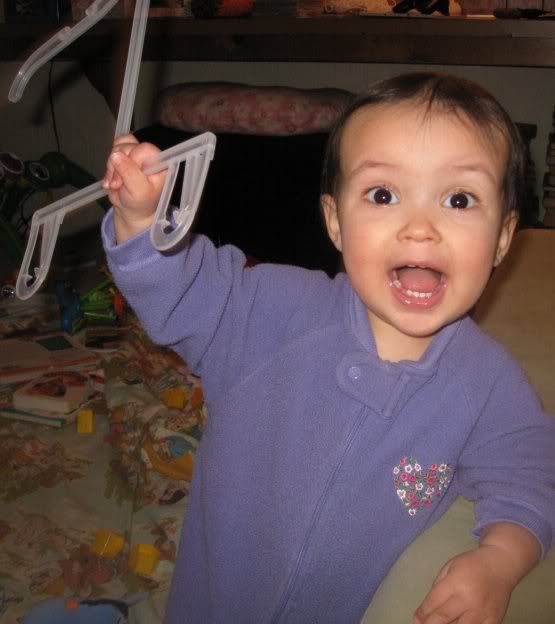 Ah, the days when a cheap plastic hanger made your day...
That's it for this week's Fab Five! Congrats again to Myrna, thanks to everyone for your sweet comments on my blogoversary post and have a great weekend!
What have been your favorites this week?